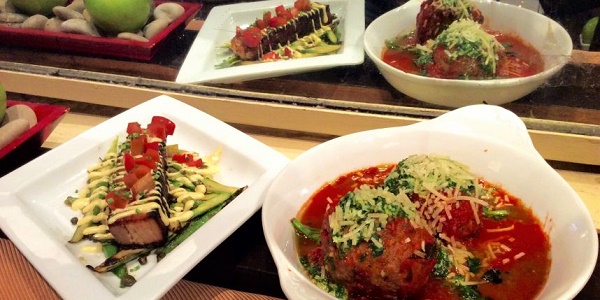 'Experience A Refreshing Restaurant Series In History-Filled Neighborhood!'
Foodies can now celebrate in the Old City neighborhood of Philadelphia!
Old City District has created Old City Eats, a program to showcase the district's food and beverage scene. The program will include 25+ restaurants and bars, taking place every Thursday night from 5 pm till 8 pm until August 31.
The plan is that participating establishments will offer one or more appetizers at half the price, $5 drink specials, off-menu dishes and seasonal cocktails. There will also be collaborations by chefs that will take place in July and August.
"Our focus for Old City Eats is to spotlight the neighborhood's impressive list of dining options," says Job Itzkowitz, Old City District Executive Director.
Philadelphia residents and visitors will be able to enjoy delicious foods from such establishments as Plough and the Stars, Buffalo Billards, Revolution House, Eulogy, The Little Lion, JJ Bootleggers, Khyber Pass Pub, Panorama, Sassafras, National Mechanics, Campos, Cuba Libre and many more! For a full list, Click Here.
There will be basically some type of food for everyone to enjoy. So what are you waiting for! Enjoy Old City Eats this summer!
Location
Old City Neighborhood
Dates
June 15 – August 31, 2017  |  Every Thursday
Time
5:00 pm – 8:00 pm
Cost
Pay-As-You-Go
Web Site
Jeff Belonger has been in the mortgage industry for 19+ years and now wants to do something different. With his experience of blogging and social media, Jeff wants to share all of what Philadelphia has to offer, so he created MyPhillyAlive.com. At MyPhillyAlive, we want to share the excitement that the City of Philadelphia resonates. Sharing the passion within, from the people of Philadelphia. At MyPhillyAlive, we'll be talking about Philadelphia restaurants, fun bars, the city night life, the history of Philadelphia, Philly attractions & events, the arts, sports, and much more. We want people to add their experiences regarding Philadelphia, even if they are from out of town, which can be done on our Facebook fan page as well. www.facebook.com/MyPhillyAlive At the end of the day, we want to be different from the many Philadelphia sites. We want our site to be easy to navigate, while at the same time, we want you to not only find the hot spots, the best things to do in Philadelphia; but those hidden gems within the city. Thanks...
More Posts - Website - Twitter - Facebook - LinkedIn