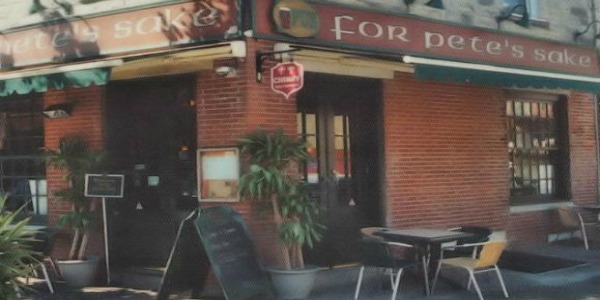 'The Neighborhood Corner Bar'
For Pete's Sake is an Irish bar in Philadelphia located in the Queens Village section.
For Pete's Sake Experience & Atmosphere
For Pete's Sake, a corner pub, is an Irish bar in Philadelphia that will make you say, "For Pete's Sake, why haven't I tried this bar earlier." Many have had a good experience with the food, atmosphere, and staff, that the name fits their thoughts after visiting.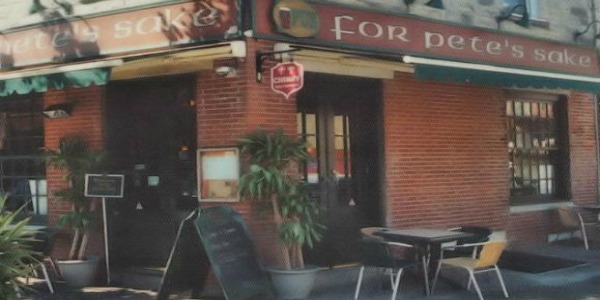 When walking up to For Pete's Sake, you'll notice the front door's pair of decorative wrought iron handles,  and when pulled, they'll unveil a blond-wood interior and a gas fireplace.
For a corner pub, For Pete's Sake has an extensive menu, anything from very good salads, to pub foods such as burgers and wraps, to diner entrees such as seasoned chicken breasts (stuffed with prosciutt0 and fontina) and strip filet's. They are known for their smoked barbecue pulled pork sandwich that is slow roasted and tossed in their handmade barbeque sauce.
The pub's drink menu features local microbrews and better-known bottled beverages, 10 draft beers, in which 6 of them are rotated weekly and 25 bottled beers. They also serve 10 kinds of wines and just in the Irish whiskey choices also, have 12 different kinds.
The secret here at For Pete's Sake is that they always have great and rare beer on tap. It's a hidden gem to find some very rare specials in the city here. And if you're a fan of bloody marys, try their bacon and pickle bloody marys.
For Pete's Sake is not your typical corner Irish bar in Philadelphia, which offers more than your average corner bar. And if you did have a good time, you might be saying "For Pete's Sake, why didn't I find this place sooner."
For Pete's Sake Extras
Happy Hour  |  Monday – Friday  |  5:00 pm – 7:00 pm
Brunch  |  Sundays  |  11:30 am – 3:30 pm
Special offer
Tuesday Nights | Quizzo Outdoor patio with seating | weather permitting
Tweet