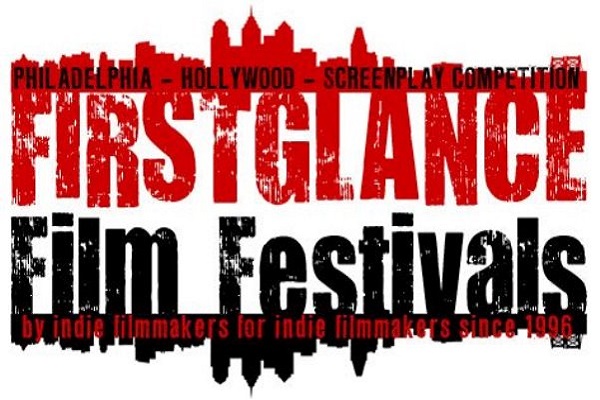 'Lights, Action, Camera!'
The FirstGlance Film Festival is Philly's longest running independent film festival, in its 18th year, celebrating and exhibiting the best in true indie film! The Film Festival is taking place at The Franklin Institute from November 11 to 13.
What is the FirstGlance Film Festival? FirstGlance started in 1996 and brings Indie filmmakers and audiences together. The festival features Documentaries, Shorts, Animation, Web Series, Student Directed and International films from across the globe. It's a way for filmmakers to get their projects shown in public venues, getting exposure, yet at the same time, for those to appreciate the fine arts of film making.
The FirstGlance Film Festival has grown over the years not only in Philadelphia, but in 2000, started an annual film festival in Burbank, California. Not only is FirstGlance an annual event bringing filmmakers together from all over, but that it has year round activities that include Feature & Short Screenplay Competitions, On-line Film Competitions, Short Film Productions, Show Us Your Shorts Screenings, and Online Distribution.
Overall, not only will audiences be able to catch glimpses of certain movies and vote for the "Best of the Fest", but that they will be able to come mix and mingle with filmmakers, casts and crews at great after parties. This film festival is not to be confused with the Philadelphia Film Festival. With so much going on within the film industry, the FirstGlance Film Festival is one event in Philadelphia that you should not forget.
Follow FirstGlance on twitter at @FirstGlanceFilm & on Facebook at: FirstGlance Film Fests –FirstGlance Film Fest Event on Facebook
Location
Franklin Theater at The Franklin Institute
220 Vine Street Street
Philadelphia, PA 19103

Dates
November 11 – 13, 2016
Cost
Varying Packages & Costs – Get Your Tix: Click Here
Web Site
Jeff Belonger has been in the mortgage industry for 19+ years and now wants to do something different. With his experience of blogging and social media, Jeff wants to share all of what Philadelphia has to offer, so he created MyPhillyAlive.com. At MyPhillyAlive, we want to share the excitement that the City of Philadelphia resonates. Sharing the passion within, from the people of Philadelphia. At MyPhillyAlive, we'll be talking about Philadelphia restaurants, fun bars, the city night life, the history of Philadelphia, Philly attractions & events, the arts, sports, and much more. We want people to add their experiences regarding Philadelphia, even if they are from out of town, which can be done on our Facebook fan page as well. www.facebook.com/MyPhillyAlive At the end of the day, we want to be different from the many Philadelphia sites. We want our site to be easy to navigate, while at the same time, we want you to not only find the hot spots, the best things to do in Philadelphia; but those hidden gems within the city. Thanks...
More Posts - Website - Twitter - Facebook - LinkedIn