.
Halloween in Philadelphia – The Ghost Tour of Philadelphia
.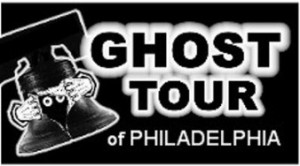 The Ghost Tour of Philadelphia is a great way to spend an afternoon or evening in Philadelphia, exploring the hidden treasures regarding ghost stories. Unraveling the mysteries and secrets of Historic Philadelphia. These are true ghost stories that are both old and new, telling tales of real haunted houses and spooky encounters.
The Ghost Tour of Philadelphia was started in 1995 and has several different types of events that not only can be done around Halloween, but year round. Some of the stories that you might hear are : Does Edgar Allan Poe's spirit linger in Philadelphia or is St. Peter's cemetery the most haunted cemetery in Philadelphia.
So, do you dare take one of these tours? Want to find out the scary stories that surround Historical Philadelphia, things that you would have never imagined. Take a peak below at some of the different tours that the Ghost Tour of Philadelphia offers.
Different types of Ghost Tours :
.
.
.
.
Take a Sneak Peak
Location :
Each Ghost Tour mentioned above has it's own location. Please click on links above or main site : Ghost Tours of Philadelphia
Phone : 215.413.1997
Coupons & Discounts :
Purchase Tickets Online for $2 discount – Purchase Tickets
Halloween in Philadelphia – (things to do and attractions)
Jeff Belonger has been in the mortgage industry for 19+ years and now wants to do something different. With his experience of blogging and social media, Jeff wants to share all of what Philadelphia has to offer, so he created MyPhillyAlive.com. At MyPhillyAlive, we want to share the excitement that the City of Philadelphia resonates. Sharing the passion within, from the people of Philadelphia. At MyPhillyAlive, we'll be talking about Philadelphia restaurants, fun bars, the city night life, the history of Philadelphia, Philly attractions & events, the arts, sports, and much more. We want people to add their experiences regarding Philadelphia, even if they are from out of town, which can be done on our Facebook fan page as well. www.facebook.com/MyPhillyAlive At the end of the day, we want to be different from the many Philadelphia sites. We want our site to be easy to navigate, while at the same time, we want you to not only find the hot spots, the best things to do in Philadelphia; but those hidden gems within the city. Thanks...
More Posts - Website - Twitter - Facebook - LinkedIn