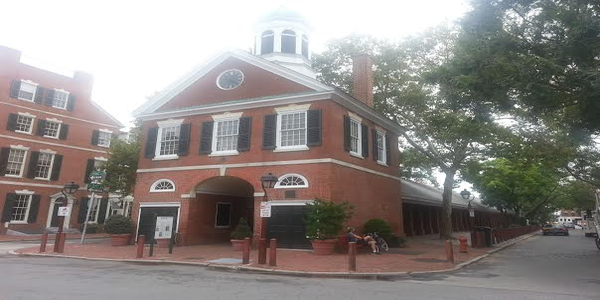 'Shopping at the Shambles in the Headhouse District' 
It's time to pull out those comfortable walking shoes for shopping, as the PHAIR open-air market returns to Philly!
It's a new year and the PHAIR market not only sets up at the 2nd Street Plaza again, but a new location at the Shambles of Headhouse Square, which are both conveniently next to each other. This all begins on April 5, and will take place on Saturdays from 10 am to 5 pm. You can check below for details on specific dates.
The market brings locally-made items from many different vendors. Anything from jewelry, pottery, photography, clothing, home decor and much more. There will even be some Philly food trucks that will rotate on weekends and artisan food products from others, even the local restaurants nearby. For a full list of vendors, Click Here.
Have fun and happy shopping!
Vendors & Food Trucks
Are you a vendor or a food truck and would like to participate in PHAIR, here is the application: Click Here.
PHAIR Open-Air Market
Location
The Shambles at South Street Headhouse District
Corner of 2nd & Lombard Streets
Dates
April 5 – November 22, 2014  |  For specific dates, Click Here.
Times
10:00 am – 5:00 pm
Cost
Pay-As-You-Go
Web Site
Jeff Belonger has been in the mortgage industry for 19+ years and now wants to do something different. With his experience of blogging and social media, Jeff wants to share all of what Philadelphia has to offer, so he created MyPhillyAlive.com. At MyPhillyAlive, we want to share the excitement that the City of Philadelphia resonates. Sharing the passion within, from the people of Philadelphia. At MyPhillyAlive, we'll be talking about Philadelphia restaurants, fun bars, the city night life, the history of Philadelphia, Philly attractions & events, the arts, sports, and much more. We want people to add their experiences regarding Philadelphia, even if they are from out of town, which can be done on our Facebook fan page as well. www.facebook.com/MyPhillyAlive At the end of the day, we want to be different from the many Philadelphia sites. We want our site to be easy to navigate, while at the same time, we want you to not only find the hot spots, the best things to do in Philadelphia; but those hidden gems within the city. Thanks...
More Posts - Website - Twitter - Facebook - LinkedIn