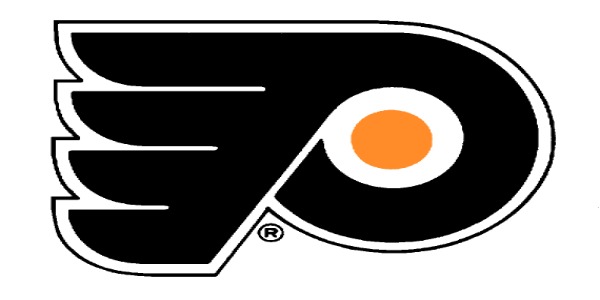 Philadelphia Flyers Trivia Night - Quizzo Fundraiser at Fadó's
"Pub Quizz0 for a Good Cause"
Who likes a good pub quizzo in Philadelphia? Are you passionate about your Philadelphia Flyers? Like helping a good cause? Well, come hang out at Fadó Irish Pub on March 5th for some fun and entertainment. There could even be some past Flyer's players in attendance.
This event is to help support the Ed Snider Youth Hockey Foundation, which is being hosted by the Flyers Faithful, an online site that not only brings you current news about the Philadelphia Flyers, but about hockey in general.
Mission of the Ed Snider Youth Hockey Foundation (directly from their site)

"Snider Hockey holds the core belief that the great game of hockey provides a unique environment for not only teaching the merits of a healthy lifestyle, good sportsmanship, and the value of competition, but fundamental life lessons as well: the benefits of hard work, honest effort, commitment to common goals, and respect for colleagues and the rules of society. We are building productive, safe and caring communities, one child at a time, by giving kids compelling incentives to value their education, care for their neighborhoods, and better themselves—all in the context of having fun."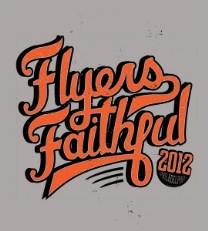 This fundraiser should be a good time for everyone involved. All of the trivia questions are being written by the members of the Philadelphia Association of Sports Trivia. All the questions will be about Flyers hockey, so study up.
Those attending the event will get a free shirt and a free bottle opener. The winning team of each round will also receive a 6 pack of a special limited edition of Classic Winter Lager made by a local brewery. An ice scupltor who created ice sculptures for the Winter Classic will be donating some of his sculptures to the event.
ps. – Always wanted to be on television? CSN Philly will be taping the event at Fadós for a segment of their web site. So don't forget to mark this on your calendar. RVSP here ~ Flyers Quizzo @ Fado ~
Location
Fadó Irish Pub
1500 Locust Street
Philadelphia, PA 19102
Date & Time
March 5th  |  8:00 pm
Cost
$10 per person  (half goes to ESYHF, half goes to Pub Quiz winner)
Host of the Event
Jeff Belonger has been in the mortgage industry for 19+ years and now wants to do something different. With his experience of blogging and social media, Jeff wants to share all of what Philadelphia has to offer, so he created MyPhillyAlive.com. At MyPhillyAlive, we want to share the excitement that the City of Philadelphia resonates. Sharing the passion within, from the people of Philadelphia. At MyPhillyAlive, we'll be talking about Philadelphia restaurants, fun bars, the city night life, the history of Philadelphia, Philly attractions & events, the arts, sports, and much more. We want people to add their experiences regarding Philadelphia, even if they are from out of town, which can be done on our Facebook fan page as well. www.facebook.com/MyPhillyAlive At the end of the day, we want to be different from the many Philadelphia sites. We want our site to be easy to navigate, while at the same time, we want you to not only find the hot spots, the best things to do in Philadelphia; but those hidden gems within the city. Thanks...
More Posts - Website - Twitter - Facebook - LinkedIn