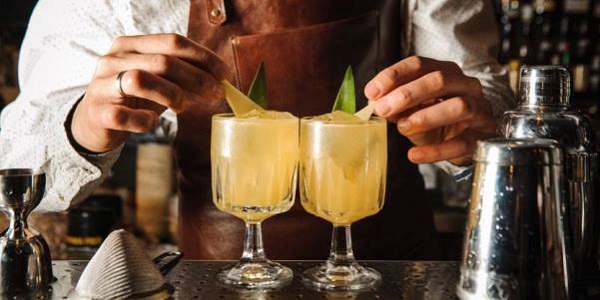 'Indulge Your Taste Buds with Fine Wines & Cocktails!'
Calling all wine and craft cocktail lovers!
The Philadelphia Wine and Craft Cocktail Festival will take place July 27 at SugarHouse Casino!
The Festival will have unlimited samples of wine from over 80 local wineries, cocktails, and perfectly paired lite bites. Guests can listen to some great live acoustic music, sample light food from multiple vendors, all while taking in the fantastic views of the Delaware River.
Many wines sampled will be available for purchase by the bottle to take home. All guests will receive a complimentary commemorative sampling glass upon entry and $20 in free slot play at SugarHouse Casino.
Ray Sheehan, event organizer founder of Upcoming Events said,
"We wanted to showcase all the amazing wineries both locally and internationally along with the recent explosion in the craft cocktail and distillery scene. Join us and sample your way through a showcase of the best wines, craft cocktails, and bartenders in Philadelphia and enjoy some of the best cocktails you have ever had!"
Current vendors at this event include big names such as Bacardi, Barefoot Wine, Jim Beam, Cambria Wines, Dona Paula, Eight Oaks, Old Forester, and many more!
Many wines sampled will be available for purchase by the bottle to take home.
Very Special Offer to Our Fans and Followers:
Please include this promotion code good for 50% off VIP tickets: MYPHILLYALIVE2017
The ticket code gets entered on the right hand side right below the ticket prices. This code will expire at 12:00 am EST on Monday, July 16th. Get Tickets  |  Click Here 
Location
SugarHouse Casino
1001 N Delaware Ave
Philadelphia, PA 19125
Date
July 27, 2017
Time
VIP  |  5:30 pm – 9:30 pm
General Admission  |  6:30 pm – 9:30 pm
Cost
VIP  |  $60
General Admission  |  $40
Get Tickets  |  Click Here
Web Site
Jeff Belonger has been in the mortgage industry for 19+ years and now wants to do something different. With his experience of blogging and social media, Jeff wants to share all of what Philadelphia has to offer, so he created MyPhillyAlive.com. At MyPhillyAlive, we want to share the excitement that the City of Philadelphia resonates. Sharing the passion within, from the people of Philadelphia. At MyPhillyAlive, we'll be talking about Philadelphia restaurants, fun bars, the city night life, the history of Philadelphia, Philly attractions & events, the arts, sports, and much more. We want people to add their experiences regarding Philadelphia, even if they are from out of town, which can be done on our Facebook fan page as well. www.facebook.com/MyPhillyAlive At the end of the day, we want to be different from the many Philadelphia sites. We want our site to be easy to navigate, while at the same time, we want you to not only find the hot spots, the best things to do in Philadelphia; but those hidden gems within the city. Thanks...
More Posts - Website - Twitter - Facebook - LinkedIn