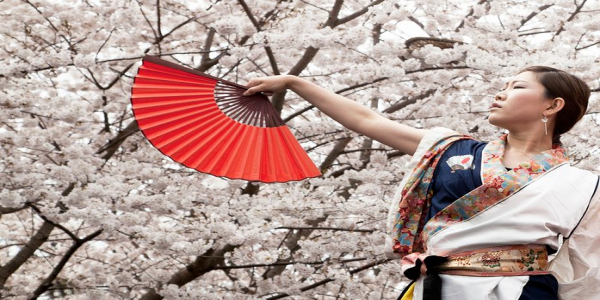 'A Spring Celebration of Japanese Culture, Art and Cuisine' 
Spring is in the air! It might not always feel like it with the sometimes cooler temperatures early on, but the budding of trees and flowers are just around the corner.
Here is your chance to visit Japan without leaving Philadelphia! The annual Subaru Cherry Blossom Festival starts on April 1 and ends April 9, bringing guests a week of events that not only surround spring and the blossoms, but Japanese culture as well.
Even though Japan has no official national flower, Cherry blossoms have a deep significance in Japanese culture.
The Subaru Cherry Blossom Festival Experience & Atmosphere
A legacy established in 1926, the Subaru Cherry Blossom Festival brings culinary events and classes, martial arts demonstrations, live music, workshops, film screenings, dance performances and more; all of which promote Japanese culture.
The festival begins on April 1 with several different kinds of activities throughout the week.  Enjoy Japanese Culture Week, held at Liberty Place, where you can try your hand at origami (Japanese paper folding) on April 3 at noon, dance demo April 4 at noon, Sushi making class April 1 – 5 starting at 6:30 pm at South Street Headhouse District (calendar) and a slew of activities and events throughout the week. (Most events are free.)
The main day of celebration is the ending to the Cherry Blossom Festival, Sakura Sunday, held on Sunday, April 9 from 10 am to 5 pm at the Horticulture Center in Fairmount Park. Sakura Sunday brings contemporary and modern Japan to Philadelphia. This day long event features live music and dance performances, martial arts, cultural demonstrations, arts & crafts, karaoke, and much more. This event costs $15 per ticket, and children 12-years-old and under are free.
楽しむ (enjoy) and 幸せな桜 (Happy Cherry Blossoms)
2017 Subaru Cherry Blossom Festival
Location
Various locations throughout Philadelphia
Dates
April 1 – 9, 2017
April 9  |  Sakura Sunday Festival
Costs
Many events are free, but it varies  |  Events, Click Here
Web Site
Photo Courtesy of The Subaru Cherry Blossom Festival of Greater Philadelphia
Jeff Belonger has been in the mortgage industry for 19+ years and now wants to do something different. With his experience of blogging and social media, Jeff wants to share all of what Philadelphia has to offer, so he created MyPhillyAlive.com. At MyPhillyAlive, we want to share the excitement that the City of Philadelphia resonates. Sharing the passion within, from the people of Philadelphia. At MyPhillyAlive, we'll be talking about Philadelphia restaurants, fun bars, the city night life, the history of Philadelphia, Philly attractions & events, the arts, sports, and much more. We want people to add their experiences regarding Philadelphia, even if they are from out of town, which can be done on our Facebook fan page as well. www.facebook.com/MyPhillyAlive At the end of the day, we want to be different from the many Philadelphia sites. We want our site to be easy to navigate, while at the same time, we want you to not only find the hot spots, the best things to do in Philadelphia; but those hidden gems within the city. Thanks...
More Posts - Website - Twitter - Facebook - LinkedIn