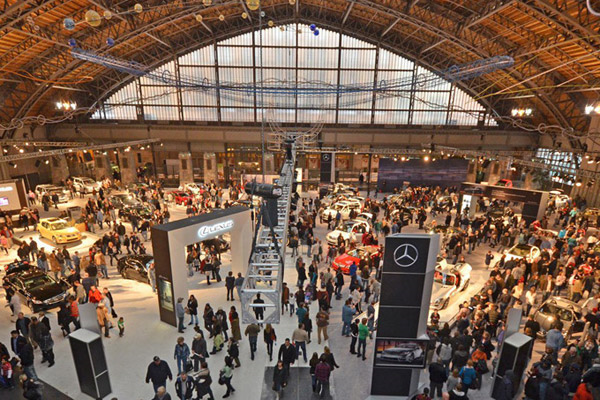 'Exciting New & Old Cars at the Pennsylvania Convention Center'
The Philadelphia International Auto Show is back January 27 to February 4. It first began in 1902, and the Automobile Dealers Association of Greater Philadelphia has been producing the show since 1997.
Almost every manufacturer's display welcomes show-goers to sit inside the vehicles, pop the hood and kick the tires; excluding the concept or exotic vehicles.
The Philadelphia Auto Show Atmosphere & Experience
Recognized by the industry as one of the top shows in the country, the Philadelphia Auto Show will feature more than 700 concept, classic, luxury and exotic cars on display.  It will be easy to navigate because all the vehicles are arranged by category.
Visitors will be able to get up-close and personal with the newest pre-production vehicles that will soon be at dealerships around the region. You'll be able to explore featured cars with the latest green models, exotic vehicles both old and new and much more.
Black Tie Tailgate
January 26: 7:00 pm – 11:30 pm
Here is your chance to get a sneak peek of the 2017 Philly Auto Show while you dine and dance the night away around some of the finest automobiles in the world.
Guests will be able to enjoy food, live music and more.
Proceeds from the event benefit the nursing at The Children's Hospital of Pennsylvania. For more info, click here.
Win Tickets!
Click here to win tickets to the 2018 auto show. (Not available yet)
Location
Pennsylvania Convention Center
1101 Arch Street
Philadelphia, PA 19107
Dates
Black Tie Event: January 26, 2018
January 27 – February 4, 2018
Hours
Monday – Friday  |  Noon – 10:00 pm
Saturdays  |  9:00 am – 10:00 pm
Sunday 1/28  |  9:00 am – 8:00 pm
Sunday 2/4  |  9:00 am – 6:00 pm
Cost
Adults  |  $14  |  age 13 & up
Active Military  |  $11  | With I.D. – Must be purchased at box office
Seniors  |  $7  |  Age 62 +  |  Weekends Only & Must purchase at box office
Children  |  $7 |  age 7 – 12
Children  |  Free with paid adult  |  age 6 & under
Buy Online  |  Click Here
Get Discounts  |  Click Here
Phone
(215) 279-5229
Web Site
Photo Courtesy of Philadelphia Auto Show
Jeff Belonger has been in the mortgage industry for 19+ years and now wants to do something different. With his experience of blogging and social media, Jeff wants to share all of what Philadelphia has to offer, so he created MyPhillyAlive.com. At MyPhillyAlive, we want to share the excitement that the City of Philadelphia resonates. Sharing the passion within, from the people of Philadelphia. At MyPhillyAlive, we'll be talking about Philadelphia restaurants, fun bars, the city night life, the history of Philadelphia, Philly attractions & events, the arts, sports, and much more. We want people to add their experiences regarding Philadelphia, even if they are from out of town, which can be done on our Facebook fan page as well. www.facebook.com/MyPhillyAlive At the end of the day, we want to be different from the many Philadelphia sites. We want our site to be easy to navigate, while at the same time, we want you to not only find the hot spots, the best things to do in Philadelphia; but those hidden gems within the city. Thanks...
More Posts - Website - Twitter - Facebook - LinkedIn