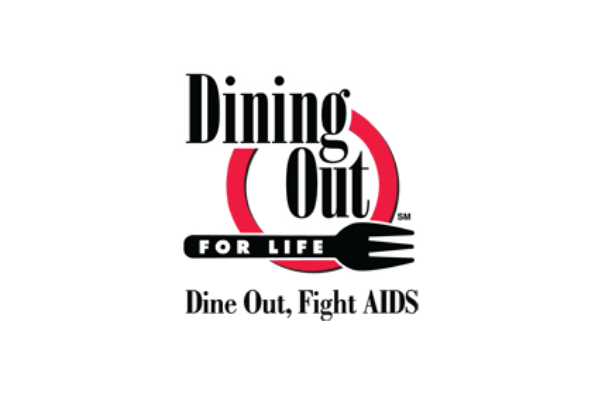 'Eating Fabulous Foods for a Good Cause!'
It's that special time to enjoy excellent food all across the Philadelphia area for a special cause.
In its 27th year, Dining Out for Life takes place on April 20 at nearly 200 restaurants in Philadelphia and the Tri-State area. As a special addition to this great event, for the fifth year, a pop-up food court will take place with 15 Philly food trucks.
These restaurants and food trucks that are participating will donate 33% of the night's proceeds to benefit men, women and children with HIV/AIDS. Dining Out for Life was founded by ActionAides, a non-profit organization serving Philadelphia and the greater metro region. The proceeds will go to various regional HIV/AIDS service organizations, to include ActionAIDS, AIDS Delaware, and Planned Parenthood of Southeastern Pennsylvania.
There is an added special in helping out. On the night of Dining Out for Life, any diner that donates $25 or more will receive the benefits of 20% Off Tuesdays, where the diner can get 20% off their restaurant bill on any Tuesday for the rest of the year. For participating restaurants, Click Here.
The pop-up food court will set up at 13th and Locust Street from 11 am to 2:30 pm. Such Philly food trucks participating will be Phoebes BBQ, The Cow and the Curd, Cupcake Carnivale, Foolish Waffles, The Tot Cart, Oink and Moo BBQ, Farm Truck, Gigi's & Big R, Surf & Turf and more.
Come out and not only support Dining Out for Life, but enjoy tasty foods at the same time, supporting your local communities while making a difference! Remember to call ahead, because tables do fill up quickly. You can find a list of participating restaurants below.
Dining Out For Life Philadelphia
Location
Participating Philadelphia Restaurants – Click Here 
Philly Food Trucks  |  At 13th Street between Locust & Juniper Streets  |  From 11:00 am – 2:00 pm  |  Participating Food Trucks
Date
April 20, 2017
Web Site
Dining Out For Life Philadelphia
Jeff Belonger has been in the mortgage industry for 19+ years and now wants to do something different. With his experience of blogging and social media, Jeff wants to share all of what Philadelphia has to offer, so he created MyPhillyAlive.com. At MyPhillyAlive, we want to share the excitement that the City of Philadelphia resonates. Sharing the passion within, from the people of Philadelphia. At MyPhillyAlive, we'll be talking about Philadelphia restaurants, fun bars, the city night life, the history of Philadelphia, Philly attractions & events, the arts, sports, and much more. We want people to add their experiences regarding Philadelphia, even if they are from out of town, which can be done on our Facebook fan page as well. www.facebook.com/MyPhillyAlive At the end of the day, we want to be different from the many Philadelphia sites. We want our site to be easy to navigate, while at the same time, we want you to not only find the hot spots, the best things to do in Philadelphia; but those hidden gems within the city. Thanks...
More Posts - Website - Twitter - Facebook - LinkedIn