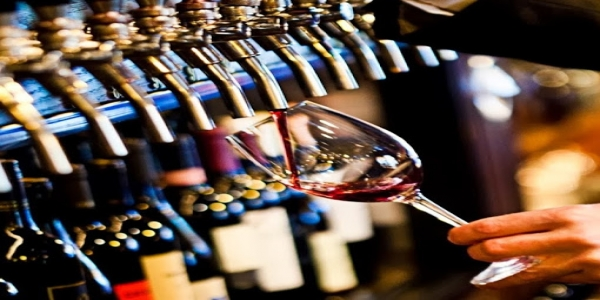 'Savoring Wines All Over Philly' 
Move on over Philly Beer Week, here comes Philly Wine Week.
Philadelphia already having the first and largest Beer Week in the country, now welcomes the 4th Annual Philly Wine Week in the City of Brotherly Love.
This eight day event takes place from March 19 to 26 and the party kicks off the week at The Academy of Natural Sciences starting at 6 pm on Sunday, March 19. The theme is Opening Corks (tickets), which will feature premium sparkling and white wines, light bites and a meet and mingle with other wine lovers.
Philly Wine Week is a way to promote the knowledge of wine in a city that is known for its beer. The new event was co-founded by Kate Moroney and Bill Eccleston (GM/wine directors at Vintage and Panorama). There will be wine tasting events every single day. For wine events, click here.
Here is raising a glass to you Philly Wine Week and to all wine lovers!
Philly Wine Week Participants (alphabetical order)
Amis

Fare Restaurant

Lo Spiedo

Valanni
Philly Wine Week
Locations
50+ Bars & Restaurants throughout Philadelphia
Dates
March 19 – 26, 2017
Kick-Off Event: Opening Corks
March 19  |  6:00 pm – 9:00 pm  |  Held at The Academy of Natural Sciences  |  Get Tickets
Web Site
Photo Courtesy of Ristorante Panorama
Jeff Belonger has been in the mortgage industry for 19+ years and now wants to do something different. With his experience of blogging and social media, Jeff wants to share all of what Philadelphia has to offer, so he created MyPhillyAlive.com. At MyPhillyAlive, we want to share the excitement that the City of Philadelphia resonates. Sharing the passion within, from the people of Philadelphia. At MyPhillyAlive, we'll be talking about Philadelphia restaurants, fun bars, the city night life, the history of Philadelphia, Philly attractions & events, the arts, sports, and much more. We want people to add their experiences regarding Philadelphia, even if they are from out of town, which can be done on our Facebook fan page as well. www.facebook.com/MyPhillyAlive At the end of the day, we want to be different from the many Philadelphia sites. We want our site to be easy to navigate, while at the same time, we want you to not only find the hot spots, the best things to do in Philadelphia; but those hidden gems within the city. Thanks...
More Posts - Website - Twitter - Facebook - LinkedIn