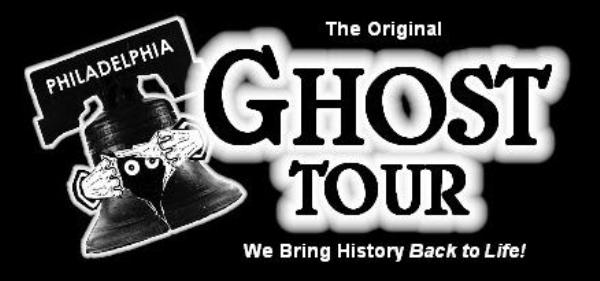 'When History Comes Back to Life'
Do you get scared easily? Do the hairs of the back of your neck stand up when spooked?
The Ghost Tour of Philadelphia might have this effect on you. Started in 1995, you explore the hidden treasures regarding ghost stories, unraveling the mysteries and secrets of Historic Philadelphia.
Benjamin Franklin is said to still roam the streets of Old City. The tour will visit several of his old haunts. Other stories that you might hear are : Does Edgar Allan Poe's spirit linger in Philadelphia or is St. Peter's cemetery the most haunted cemetery in Philadelphia.
Below are some of the different tours that the Ghost Tour of Philadelphia offers:
The Candlelight Walking Tour

 - Stroll along the back streets and mysterious gardens of Society Hill and Independence Park in this 75-90 minute candlelight walking tour, while exploring haunted houses and graveyards. Some of the historic sites have reports of hauntings and other strange legacies.
Ghost Hunting Tour

 -

The Mansion Tour

- While peering into the supernatural side, this 75-90 minute interactive tour will have you explore an old burial ground where paranormal experiences have occurred. The 2nd half of the tour takes place inside a colonial-era Society Hill mansion that has a long history of ghostly sightings. You'll be supplied with easy-to-use EMF meters which are electromagnetic field meters for this event.
Beyond the Grave Tours

 - Go deeper into Haunted Philadelphia with special events such as : Ghost Hunting Tour of Brinton Lodge (One of top 10 haunted houses in Pennsylvania); New Years Eve Ghost Tour; February : Valentine's Ghost Tour: Love Never Dies or the Old City Ghost Tour.
Ghost Tour of the Haunted USS Olympia

-

 Hear haunting tales of life and death on the high seas! Inside the hulking exterior of this formidable battleship, you'll discover a beautiful, labyrinthine interior filled with reports of disappearing apparitions, ghostly voices, and other unexplained paranormal activity. 
All the ghost stories are real and based on documented accounts through interviews and research, both old and new, telling tales of real haunted houses and spooky encounters. So, do you dare take one of these tours?
Key Reminders for all Ghost Tours :
Reservations are required for all of the tours.
Advanced ticket purchase is required on all Ghost tours except for the Walking Tour.
You can save $2 for all tours except for the Ghost Hunting Tour if you order tickets online or by phone
Wear weather appropriate clothing and comfortable walking shoes.
Location
5th & Chestnut Streets for main tour
Dates & Hours
Dates & Times Vary  |  For complete schedule click here
Phone
(215) 413-1997
Web Site
Main site of Ghost Tours

 (Philadelphia, Lancaster, Gettysburg, PA) (Tampa, St. Petersburg, John's Pass, FL) (Ocean City, NJ)
Articles About Halloween in Philadelphia (2017)
Jeff Belonger has been in the mortgage industry for 19+ years and now wants to do something different. With his experience of blogging and social media, Jeff wants to share all of what Philadelphia has to offer, so he created MyPhillyAlive.com. At MyPhillyAlive, we want to share the excitement that the City of Philadelphia resonates. Sharing the passion within, from the people of Philadelphia. At MyPhillyAlive, we'll be talking about Philadelphia restaurants, fun bars, the city night life, the history of Philadelphia, Philly attractions & events, the arts, sports, and much more. We want people to add their experiences regarding Philadelphia, even if they are from out of town, which can be done on our Facebook fan page as well. www.facebook.com/MyPhillyAlive At the end of the day, we want to be different from the many Philadelphia sites. We want our site to be easy to navigate, while at the same time, we want you to not only find the hot spots, the best things to do in Philadelphia; but those hidden gems within the city. Thanks...
More Posts - Website - Twitter - Facebook - LinkedIn