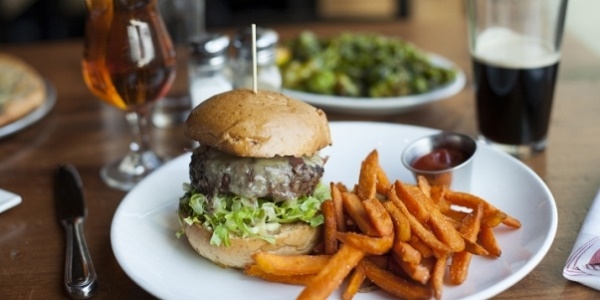 'Exploring Restaurants In University City District With Set Prices'
Just as there is Philadelphia Restaurant Week in several areas of Philadelphia, the University City District has their own version called University City Dining Days.
University City Dining Days, in its 13th year, is from July 13 to 23.
Guests can visit new restaurants they might never have tried or maybe visit one of their favorites, and enjoy pre-fixe three-course dinner specials for one of three different prices; $15, $25 or $35.
Restaurant goers can savor a dining scene that features dishes from India, Ethiopia, China, Vietnam, and beyond.
Some of the restaurants involved in University City Dining Days are; Pattaya Restaurant, POD, Vietnam Cafe, Sang Kee Noodle House, White Dog Cafe, City Tap House University City, Baby Blues BBQ, Bobby's Burger Palace, Dim Sum House, World Cafe Live, Sláinte Pub, New Deck Tavern, Dock Street Brewery, and many others.
For a complete list, click here. (Scroll half way down)
Do you have a favorite restaurant or one that you would like to try? Please tell us in the comments.
Location
University City District
Philadelphia, PA
Dates
July 13 – 23, 2017
Cost
Three Course Meals: $15  |  $25  |  $35
Web Site
Photo Courtesy Of University City District
Jeff Belonger has been in the mortgage industry for 19+ years and now wants to do something different. With his experience of blogging and social media, Jeff wants to share all of what Philadelphia has to offer, so he created MyPhillyAlive.com. At MyPhillyAlive, we want to share the excitement that the City of Philadelphia resonates. Sharing the passion within, from the people of Philadelphia. At MyPhillyAlive, we'll be talking about Philadelphia restaurants, fun bars, the city night life, the history of Philadelphia, Philly attractions & events, the arts, sports, and much more. We want people to add their experiences regarding Philadelphia, even if they are from out of town, which can be done on our Facebook fan page as well. www.facebook.com/MyPhillyAlive At the end of the day, we want to be different from the many Philadelphia sites. We want our site to be easy to navigate, while at the same time, we want you to not only find the hot spots, the best things to do in Philadelphia; but those hidden gems within the city. Thanks...
More Posts - Website - Twitter - Facebook - LinkedIn